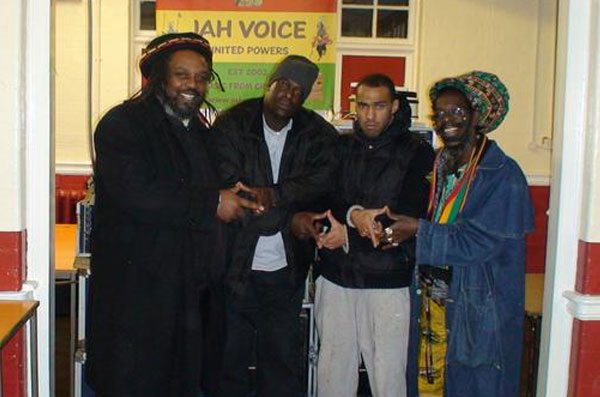 Jah Voice Sound System and crew hails from  Wolverhampton in the UK. Hi-tek and modern, Jah Voice is a definitive Sub-bass Roots Sound.
Established in 2002 Jah Voice introduced us to Father Johno and son Gavin Levi, Wooligan and Ras Tread.
Having quickly established itself as a sound with not only a distinctive bass rumbling, but also a quality matched by but only a few. Jah Voice has set out upon a path of righteousness to bring the joy and love of music to all people of all race, creed and colour.
In a short space of under 3 years, Jah Voice has gone from strength to strength culminating in an invite to the University of Dub alongside veterans Aba-Shant-I and King Earthquake.
With an ever growing reputation and a buring desire to spread love, Jah Voice is here and will strive to develope and grow with passion. Rastafari…