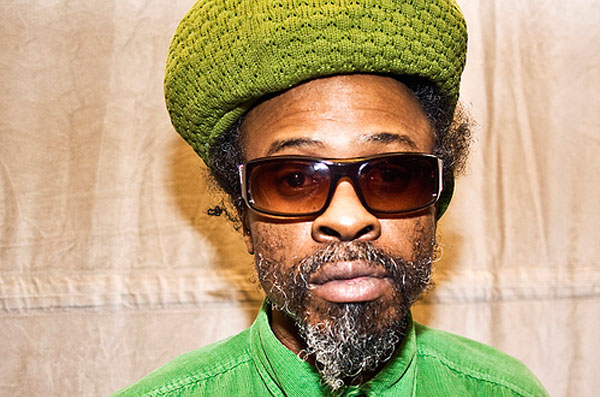 The name Errol Bellot first burst onto the reggae scene in 1981, after the unleashing of the classic British roots anthem 'Babylon'. The song was recorded for 'S and G records', which at the time was one of the main recording studios for established artists like Carol Thompson, Sugar Minott and Winston Reedy. This proved to be the perfect training ground for the young Mr. Bellot.
A series of hits followed whilst Bellot was on S and G records i.e. 'Gimme', 'it's alright girl' and 'Papa honey' which featured Sugar Minott doing a cameo as a DJ. After leaving S and G records, Errol Bellot went on to record for a roots sound called 'Jah Tubbys'.
In the middle of the eighties Bellot joined a sound from the North of London called 'Unity sound'. Even on a new sound Errol kept the hits coming. As the nineties drew nigh Errol Bellot took time out from his hectic lifestyle and returned onto the scene in the early nineties. It was then that we saw him on the prestigious sound 'King Original'. With the sound by his side he went on recording and also demonstrated his skills on the microphone.
He worked throughout the whole of England with the likes of 'Daddy Freddie', 'Devon', 'Colourman', 'Wayne Marshall' and 'Nerious Joseph'. He also toured the Caribbean with Nerious in the nineties which was followed by Errol taking some more time to consider some career moves. He decided to go back to the roots of the music he was once known for. After the well deserved time out Errol Bellot returned to the recording studio, where he worked with 'Tex Johnson' and 'Discotex' records.

In aim to maintain the name 'Errol Bellot' in reggae circles, Bellot worked voicing specials for a host of top sounds around Europe and England. In the late nineties Errol Bellot joined Sirius records, where he worked with Nerious Joseph as a producer. By the beginning of the new millennium Errol worked internationally, with producers like Pensi (Ire Hi-Fi/Hamburg), which led to the release of his tunes "Terror In America" and "Love and Grace", which are only the first two songs of a long list of tunes to be released in the near future and once more with Clifton "Wazair" Carnegie from King Original/Original Sounds who now works as Studio55.
He is now mainly associated with the Jah Tubbys sound system.