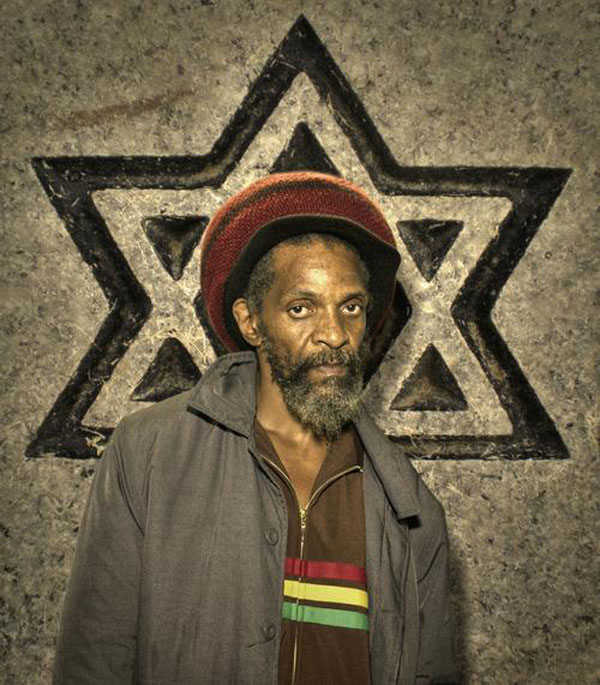 Jah Shaka started his musical career in London, England. It was in the mid 70's that he joined the soul & R'n'B sound system Freddie Cloudburst as a soundman apprentice. A couple of years around 1970 he started his own Sound System simply known as Jah Shaka, he favored Steppers productions and often strictly dub.
Jah Shaka took his name from the Zulu leader Shaka, styling himself the African Zulu Warrior. He had a Friday night residency at Phoebes Club in Hackney circa late 1978, by the following summer he was playing every Friday at the Norick, on Seven Sisters road in Tottenham.
In 1980 and 1981 he won the best Sound System section of the Black Echoes Reggae Awards. The top 5 in 1981 were:
1. Jah Shaka
2. Sir Coxone
3. Fat Man
4. Ray Symbolic
5. Moa Ambassa
Jah Shaka's sound system was one of the few sounds that stuck to its vision during the 80's when dancehall started getting more oriented on subjects that wasn't concerned about Rastafari, such as slackness, gunman lyrics. As Shaka refused to compromise he went through a lean period but ultimately this gained him a strong following that has continued to grow ever since.
Jah Shaka's son the Young Warrior has followed in his fathers footsteps and has also become a part of the UK Sound System scene.
Musical Works
Jah Shaka produced a string of highly appraised albums with artists such as Norman Grant (from the Twinkle Brothers), Icho Candy, Vivian Jones, Sgt. Pepper, Max Romeo, Johnny Clarke, Roger Robin, Prince Alla, Horace Andy and of course many of his own dub productions.
Work In Africa
Following his musical source all the way back to Africa, he established the Jah Shaka Foundation to carry out assistance with projects in Jamaica, Ethiopia, and Ghana where the foundation has bought seven acres of land in Agri, thirty miles outside of Accra. It has also managed to distribute medical supplies, wheelchairs, library books, carpentry tools, drawing materials (and of course records) to clinics, schools and Radio stations in the Accra area establishing important links with the local communities, and his work continues…